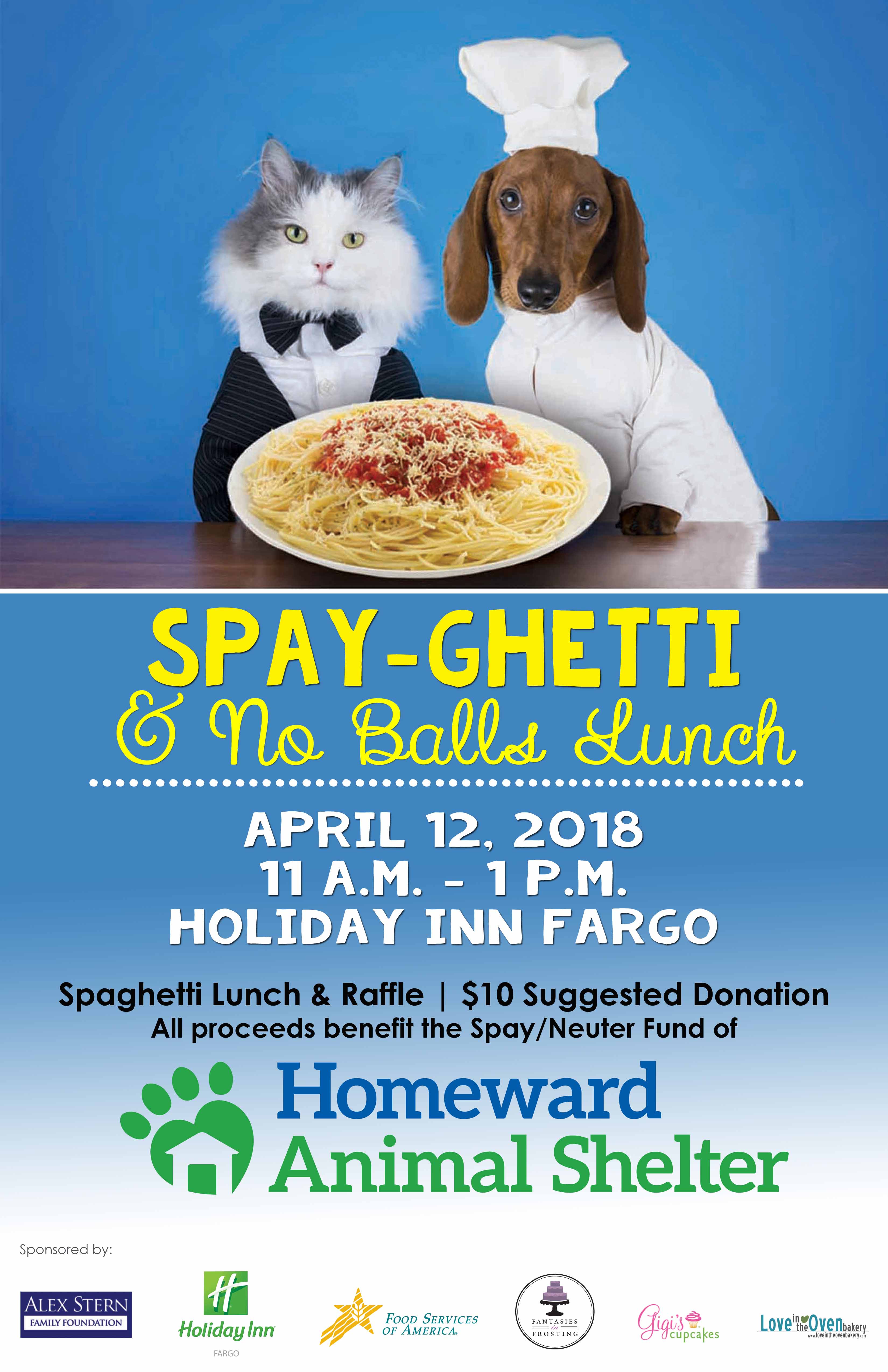 Join us for the 4th Annual Spay-ghetti & No Balls lunch from 11 a.m. - 1 p.m. on Thursday, April 12th at the Fargo Holiday Inn.
Enjoy a spaghetti lunch and raffle as we spread the importance of spaying/neutering your pets. All proceeds from this event benefit the Spay/Neuter Fund of Homeward Animal Shelter. Suggested $10 donation.

Please help prevent more animals from becoming homeless by spaying/neutering your pets.