We are currently open to the public on Thursdays from 4-7 p.m. and Saturdays from 2-6 p.m. All other times are on an appointment-only basis. Please fill out an adoption application (below) and we will be in touch shortly to set up a time for you to meet the animal of your choosing after you have been approved. Thank you!
Adoption fees include all necessary vaccinations, spaying/neutering, and microchipping.  All cats are also Feline Leukemia/FIV tested and most dogs are heartworm tested. If an animal is too young for sterilizing prior to leaving the shelter, the adopter is required to do so within a set timeframe. Once we have received confirmation that the adopted animal has been altered, $100 (for dogs) or $40 (for cats) of the adoption fee will be refunded to the adopter.
After you have spent some time with the animal you are interested in, you can begin the application process. The first step is to fill out the Adoption Application. We have a 24 hour waiting period prior to you taking the animal home to allow us to look over your application and make any necessary contacts. Please know that we do contact landlords to make sure that any deposits are paid and that permission to have a pet has been granted.
The waiting period will also allow you to thoroughly think over this commitment and will provide you time to get any supplies needed, talk to your vet, and get everything ready for your new pet. If your application is approved, you will be called to come in and finish the rest of the paperwork, which includes an adoption contract and registration of the microchip.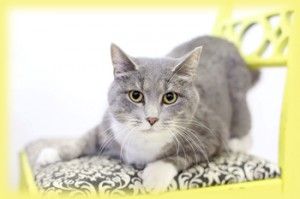 Cat Adoption Fee - $120 (plus tax)           Kitten Adoption Fee - $150 (plus tax)
This includes:
Distemper/Upper Respiratory vaccination
Rabies (if 4 months or older)
Feline Leukemia/FIV test
Microchipping
Deworming
Flea tick preventative or treatment
Basic wellness exam
Spay/Neuter ($40 refundable deposit offered to adopter if cat is not fixed prior to adoption)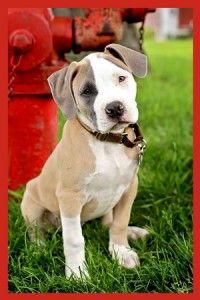 Dog Adoption Fee - $225-$275 (plus tax)                            Puppy Adoption Fee - $325-$375 (plus tax)
This includes:
Distemper/Parvo vaccination
Rabies (if 4 months or older)
Bordetella (kennel cough) vaccination
Heartworm test (depending on time of year and age of dog)
Microchipping
Deworming
Flea tick preventative or treatment
Basic wellness exam
Spay/Neuter ($100 refundable deposit offered to adopter if dog is not fixed prior to adoption)