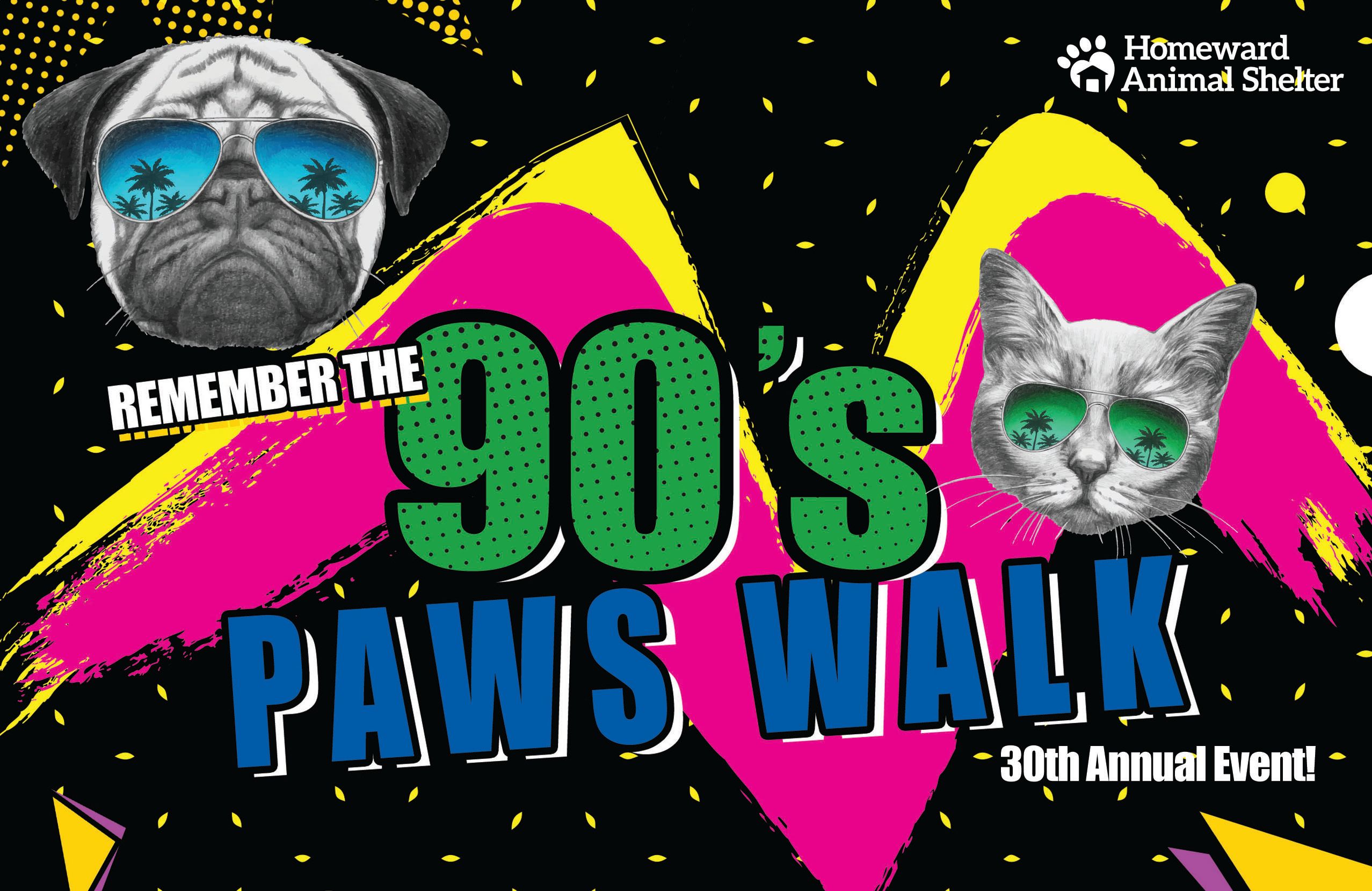 Did you think we were going to cancel PAWS WALK this year? As if! There's no way we'd let that happen because we're totally stoked to celebrate the 30th anniversary of this event!
Of course, due to current circumstances, we need to do things a little differently, so we'll be having a Virtual PAWS WALK fundraising event with a vehicle parade to take place at 6 p.m. on Tuesday, July 21st, starting at the shelter. It's going to be totally fly! To add to the fun, we'd love to see you and your pets decked out in some 90s gear too!
Click here to make a PAWS WALK donation, purchase a PAWS WALK yard sign, or to start your own PAWS WALK fundraising page.
The dogs and cats of Homeward think you're totally the bomb for supporting them during the 30th Annual PAWS WALK! Thank you!