Microchip Clinic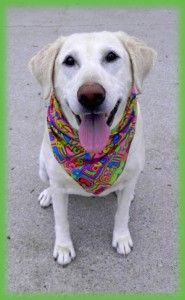 ***We have not set any dates for 2022 microchip clinics. Please check back at a later time for updates.***
Each day thousands of cats and dogs are separated from their owners. Sadly, only 17% of dogs and 2% of cats are successfully reunited with their loving families. More than half of these animals are not wearing collars or ID tags by the time they reach a shelter. To help increase these odds have your pet micro-chipped.
The microchip, about the size of a grain of rice, is painlessly implanted between the shoulder blades of your pet using a quick, non-surgical process. The implanting procedure is similar to that used for vaccination and does not require the use of anesthesia. Each microchip carries a unique number that is logged onto a national database. When a scanner is passed over the microchip low frequency radio waves created by the scanner activate the microchip, allowing the unique number to be read. If your pet finds its way to a vet, animal hospital or humane society, it will be scanned to see if a microchip is present. If your pet has been micro-chipped the story will have a happy ending.
As a community service, the Homeward Animal Shelter offers microchip clinics several times a year. See our events calendar for the schedule.