Interested in Volunteering?
Volunteers are an invaluable part of our organization. Our volunteers assist us with socializing the pets at our shelter, maintaining the inside and outside of our facility, and helping at events. If you can't financially afford to support a local rescue organization, volunteering your time is just as valuable.
We ask our volunteers to commit to a 2 hour time slot each week, for at least 6 months (ex: every Monday from 1pm-3pm as a dog socializer).  We currently aren't offering any one time volunteer opportunities.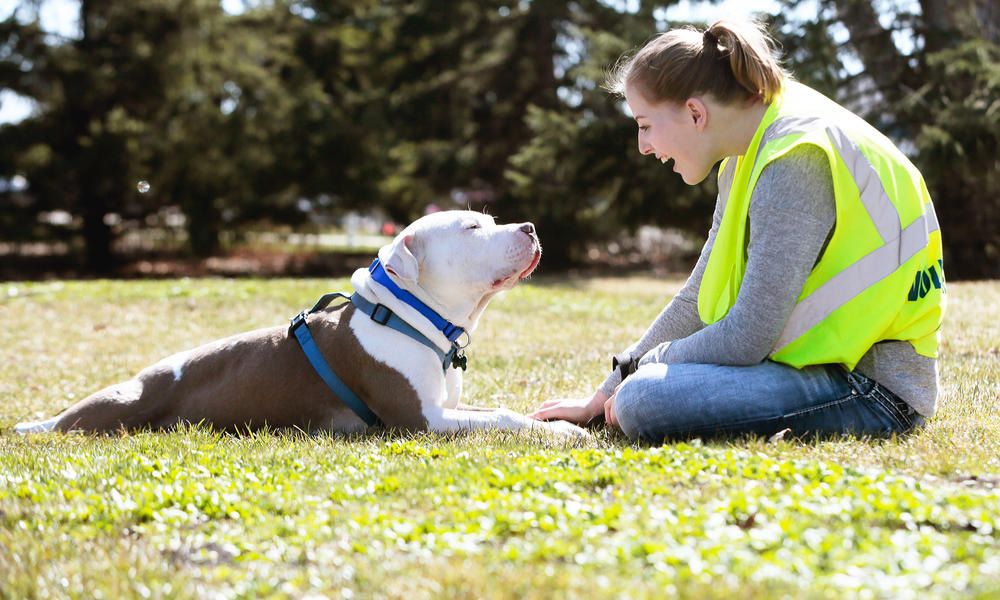 Adult Volunteer positions:
Animal Care & Shelter Assistant
Dog Handlers
Cat Socializers
Special Skills​​​​​​​
Interested in becoming a volunteer for Homeward Animal Shelter, please fill out an application:
The Adult Volunteer Application should be completed by everyone 17 years old or older.
The Junior Volunteer Application should be completed by those aged 8 to 16 years old.  The parent/guardian that will be accompanying the junior volunteer must also complete an Adult Application and submit it along with the Junior Volunteer application. (**Please note that Junior Volunteer opportunities are very limited. If we do not have an opening at the time you apply, we will keep your application on file and contact you when a spot becomes available).
---
Current Volunteers Can Sign In to Their VIC Account Here: