Wags, Whiskers & Wine 2022
Tickets and more info available soon... stay tuned!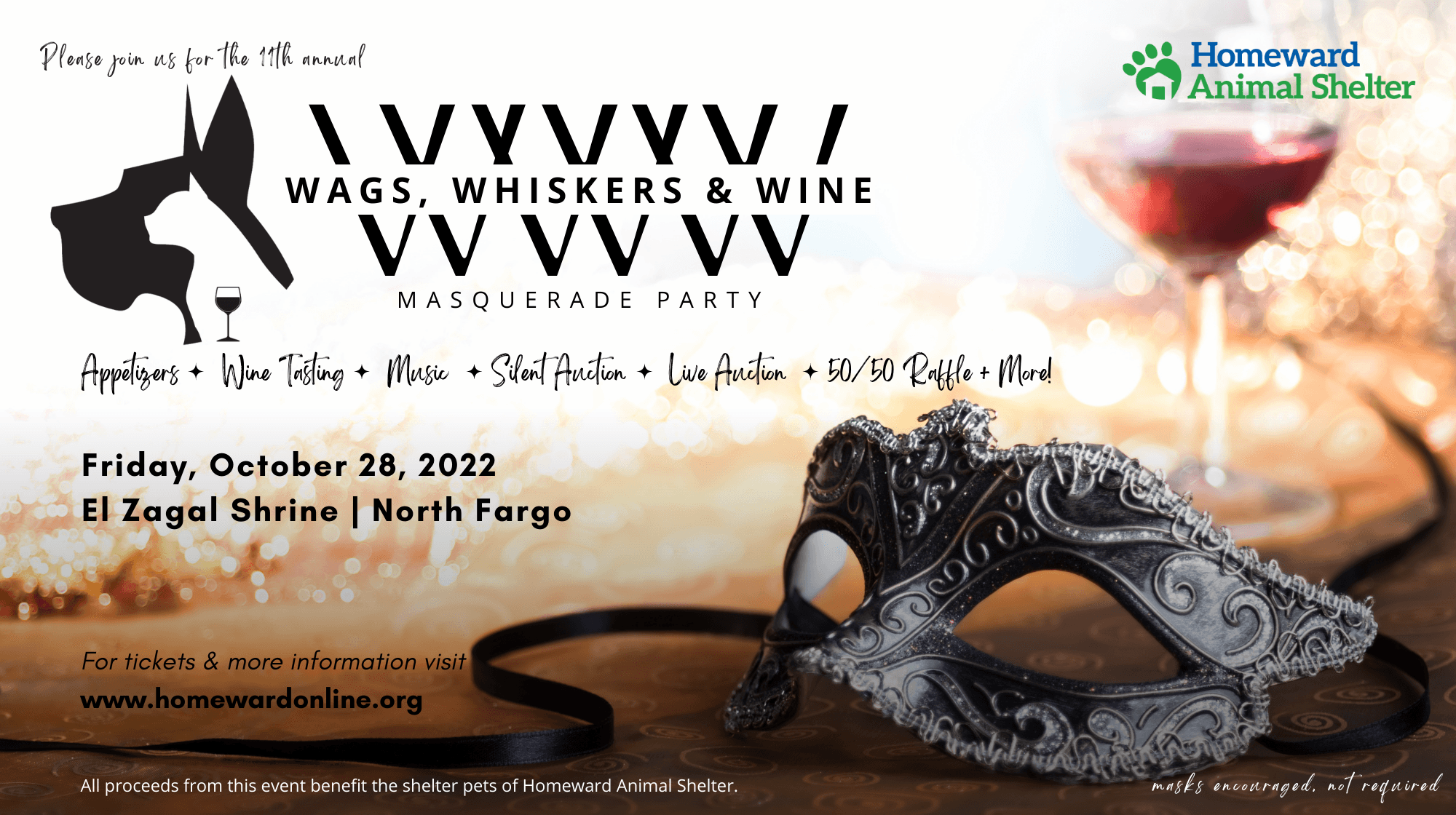 Fall in Love Adoption Special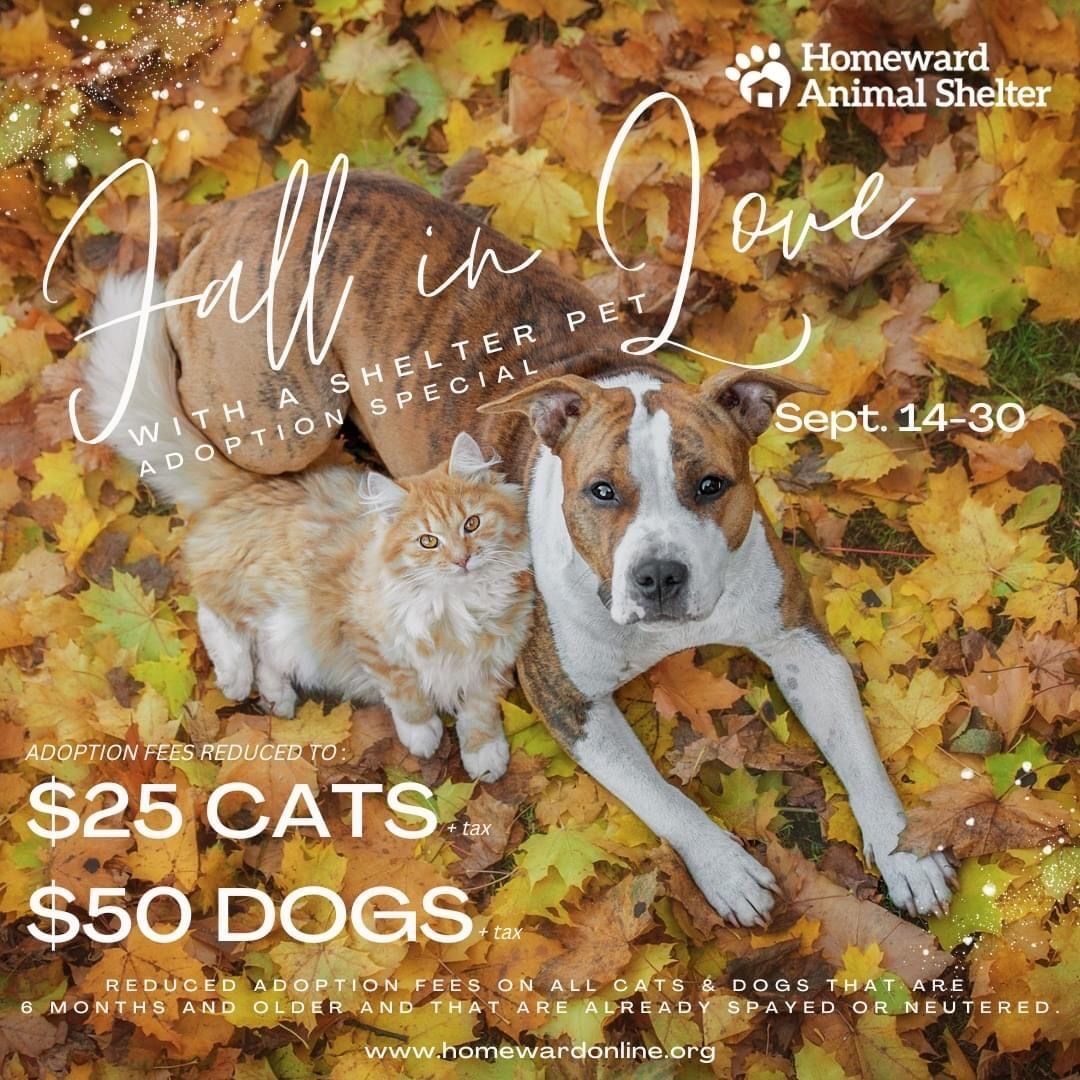 Reduced adoption fees through the rest of September!
$25 Adoption Fees on ALL Spayed/Neutered Cats & Dogs!
$50 Adoption Fees on ALL Spayed/Neutered Cats & Dogs!
We currently have an overwhelming number of cats and dogs looking for their forever homes, in addition to that the local pounds are full, and animals are in need of immediate rescue. If you've ever thought about adopting a furry family member for your household, now is a perfect time! Let us help you find your new best friend. Make a difference... adopt a shelter pet today! 
Fran & Earl Got Hitched!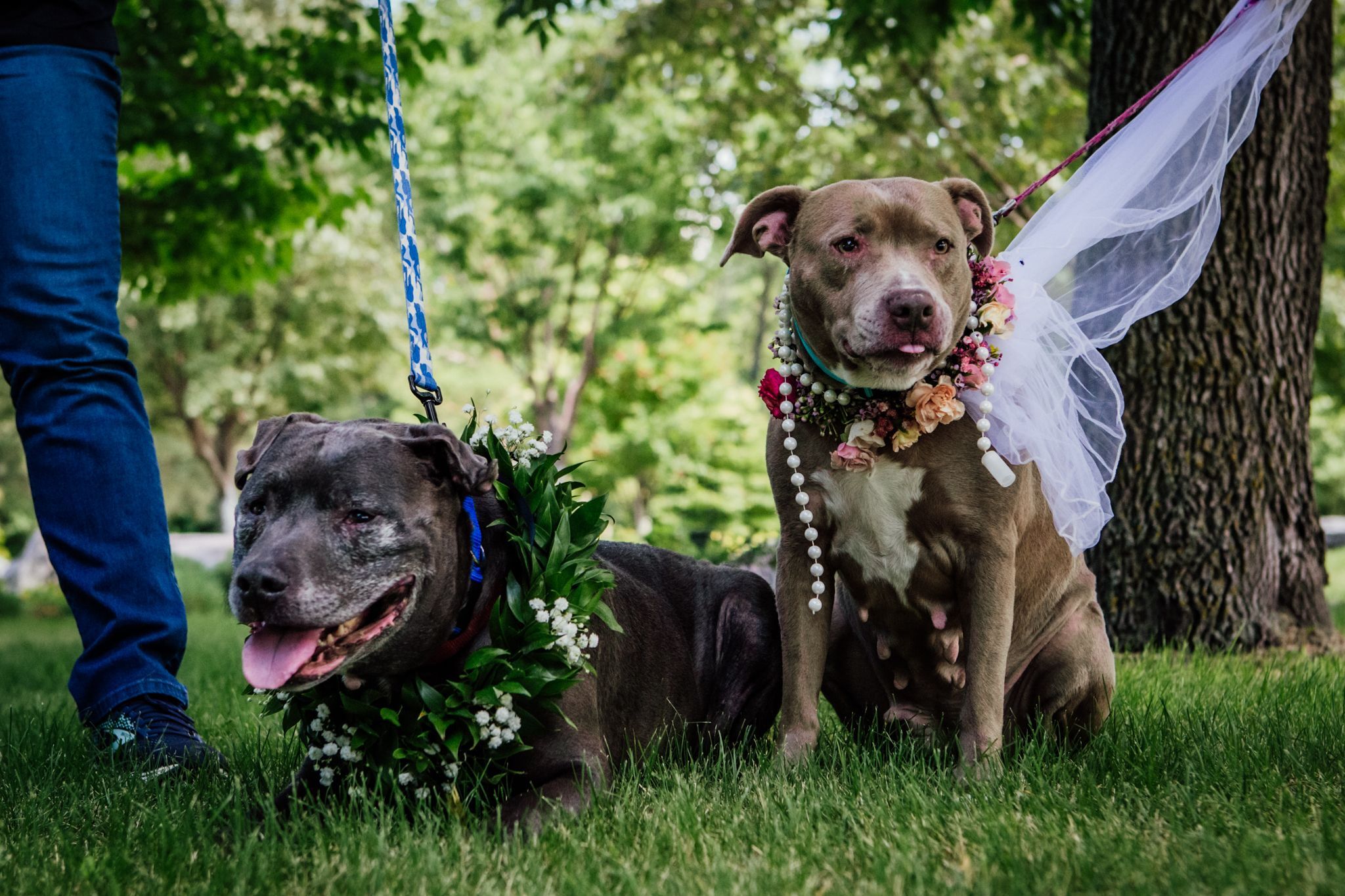 Fran and Earl got hitched in a small ceremony on Tuesday, July 12th at the Dry Garden at Northern Plains Botanic Garden Society surrounded by close friends and their Homeward Animal Shelter family. Fran's been ecstatic to share some photos from their special day, click here to check them all out - enjoy!! 
Fran & Earl then celebrated at their wedding reception at the 32nd Annual PAWS WALK on Tuesday, July 19th at Rheault Farm. In lieu of wedding gifts, Fran & Earl would love it if you would make a donation in their honor to the 32nd Annual PAWS WALK to help all their friends at the shelter who are also waiting for their forever families to find them.
CLICK HERE TO MAKE A PAWS WALK DONATION IN HONOR OF FRAN & EARL
A very special THANK YOU to everyone who helped make Fran & Earl's wedding so special...
Custom Dog Collars to exchange - dogIDs.com
Wedding Flowers - Love Always Floral
Wedding Cake - Three Dog Bakery Fargo
Wedding Photos by Rae Photography
Wedding Officiant - Mike McFeely
The Homeward Animal Shelter Team and
Honored guests - Groot and Turner (aka Max)
Bridesmaids:
Groomsmen:
Fran and Earl have been adopted and are living their best lives in their forever home, and encourage you to consider adopting one of their friends! Check out dogs and cats available for adoption.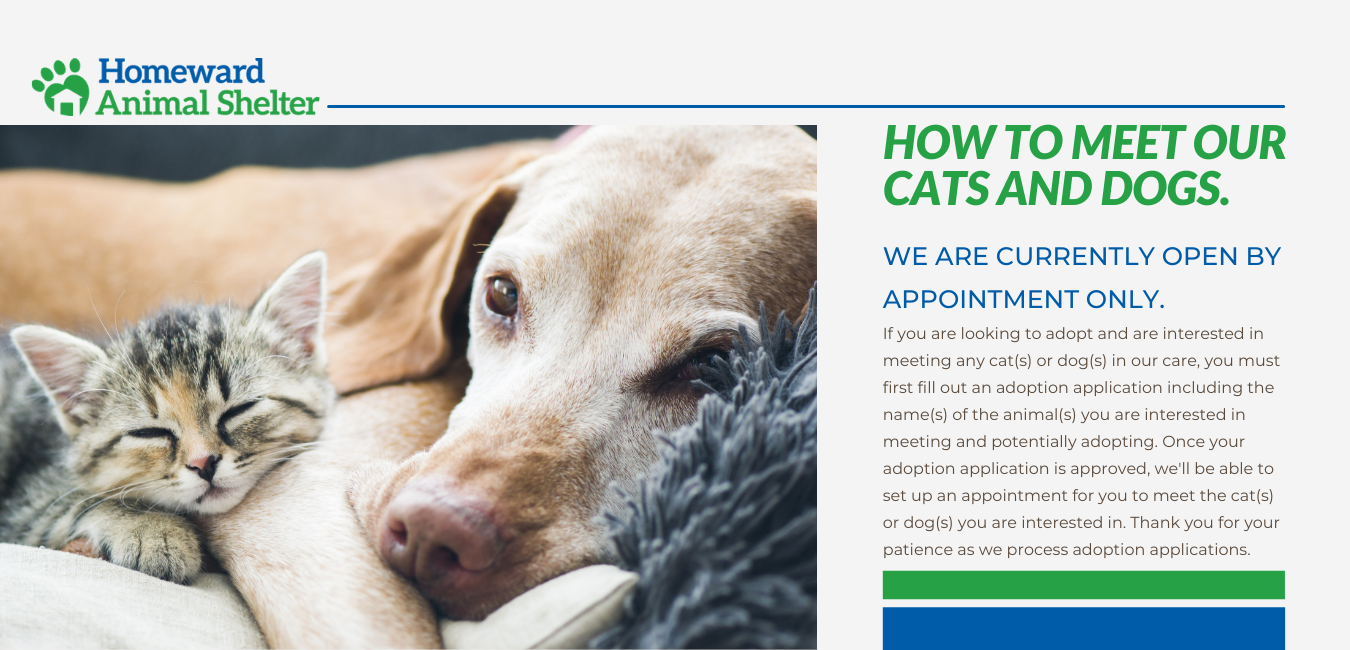 Our programs are designed to provide relevant information to support stakeholders and their ability to make informed choices.
Take a look.

Our grassroots network is an integral part of our larger community. Team up with us and see what a huge difference a little bit of your time can make.
Take action.

Fundraisers and events help us raise awareness and generate crucial resources in support of our cause. Join us at our next event and see how you can get involved.
Find something to do.